It's hard to believe that it is finally winter and time to start thinking about Valentine's Day! Growing up, my mom bought a pack of dollar store Valentines for me to distribute to my classmates. End of story. Now, store-bought Valentines come with tattoos, candy, pencils, etc. I hate that there is so much pressure to give every kid a gift for every occasion. I felt terrible at Halloween, not even a gift-giving holiday, when my toddler came home with gift bags from every.single.kid in his class. Actual gift bags filled with all sorts of Oriental Trading toys and socks and candy. He was the only one in his class of eight that didn't distribute any gifts to his classmates. On Halloween. (That's crazy, right??!?!)
So, with winter here and the kids already going stir crazy inside, I wanted to share my Snow Dough Recipe. It's glittery, peppermint scented play dough that's perfect for a winter day inside. Or, in my case, a Valentine's Day gift for the class to make up for slacking on Halloween.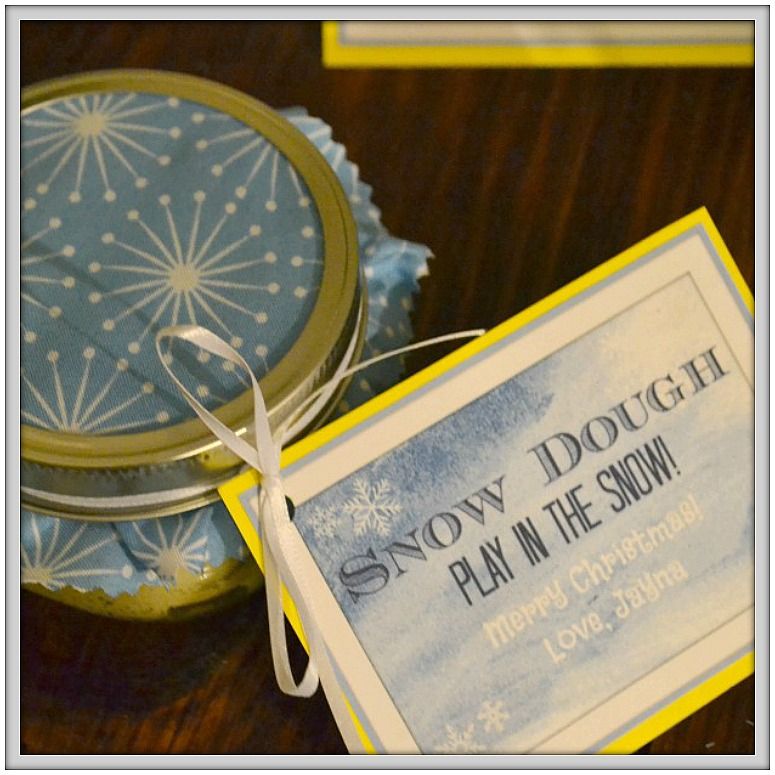 I found this fun recipe for Candy Cane Play-Doh from The Artful Parent, but because I didn't have some of the ingredients, I had to modify the recipe a bit…and my Snow Dough Recipe was born!

Ingredients:
5 cups of water
5 cups of flour (more or less….I ended up using a bit less)
2 1/2 cups of salt
2 Tbsp of Peppermint Extract
3 Tbsp of Cream of Tartar
2/3 c of Vegetable Oil
Silver Glitter (and Red and Green if you'd like)
Instructions:
Mix water, salt, peppermint extract, and cream of tartar over medium heat until heated through
Add oil and stir well
Add flour one cup at a time….you may not need all of it!
Keep stirring….take a break to massage your sore arm muscle
Stir some more….make a mental note to get to the gym
Keep stirring and adding flour until the dough pulls away from the edge of the pot
Even if the last cup of flour you added isn't stirred in all the way, dump the clump of dough onto the counter and let it sit for a few minutes to cool. During this time, I also used my wooden spoon to manipulate the dough to knead it more
The consistency of the dough shouldn't be sticky at this point, and when you pinch a piece, it should keep the pinched form without sticking to your finger
When the dough has cooled enough to work it with your hands, spread (or use a rolling pin to roll) it out and sprinkle glitter over it. Then knead the dough to mix the glitter and repeat until you have the desired amount of glitter
This batch made enough dough to divide evenly into 10 half-pint mason jars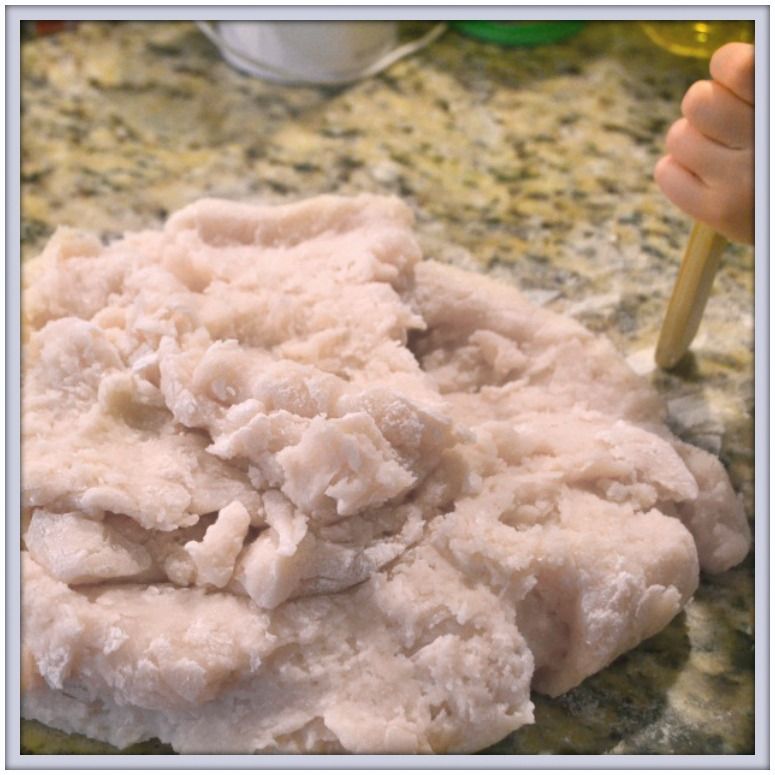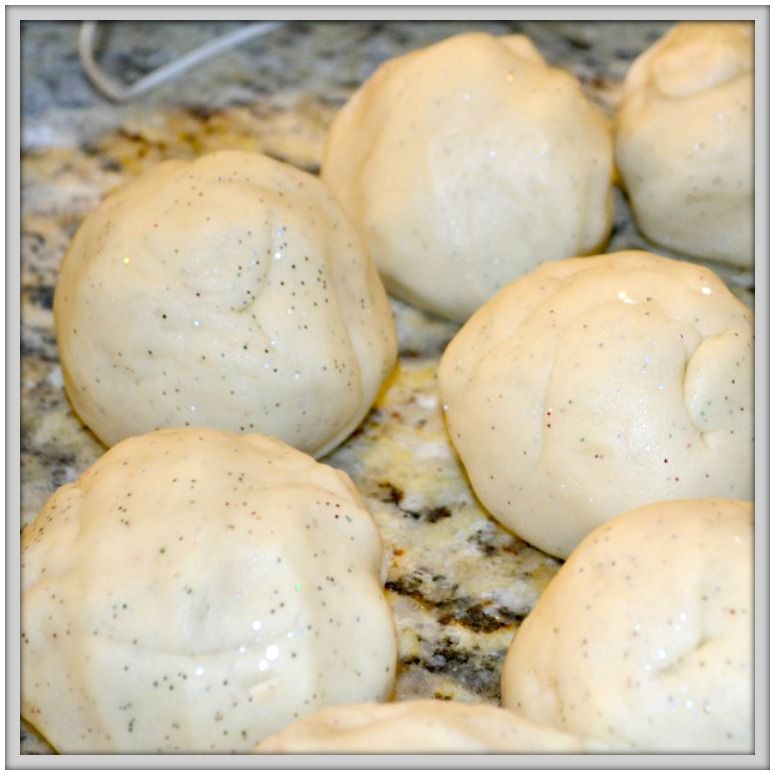 I forgot to take pictures, but I also attached a Christmas Cookie Cutter to each jar.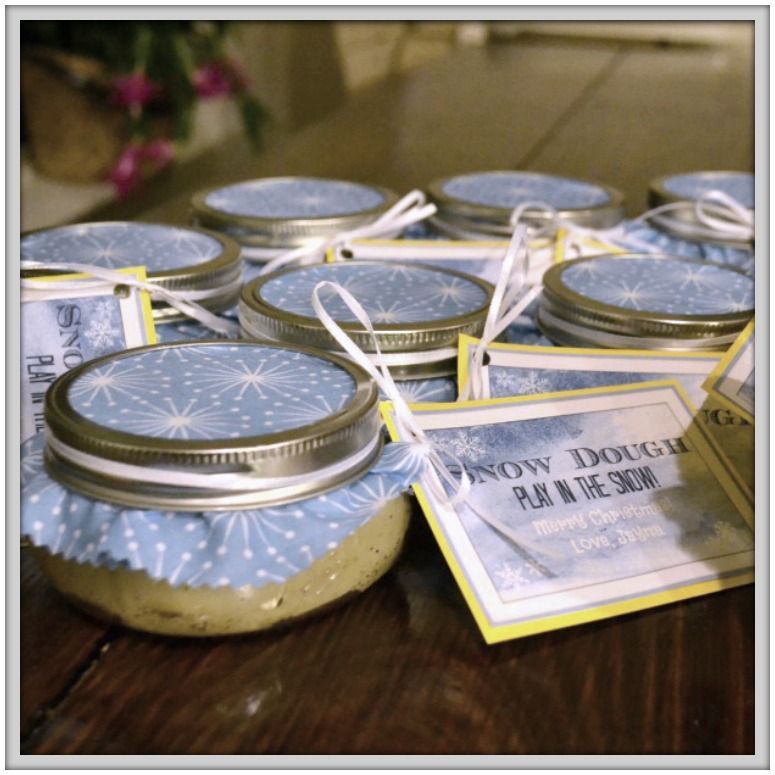 It ended up being a fantastic little gift for friends, or keep it for yourself for a winter boredom buster!