As G.O.A.T.'s, we start the day early with warm-ups in the game of life.
Warming bottles, that is.
Especially if you are a mom of multiples, you are planning your day around the gymnastics of balancing a toddler on your hip, a phone between your shoulder and cheek, and your other hand frying an egg.
Time management is very important these days. Before you go to bed every night, you go through your routine for the morning to plan the best practices for every event of your day. If you're really organized, you make lunches the night before and set out clothes.
If you're anything like me, you squeeze as much time sleeping as you can and then you hustle in the morning.
Morning Pre-Workout: The Pre-lims of Any Competition
First, wake up before the kids so you can make coffee, get dressed (maybe), and have 10 minutes of quiet before the chaos begins.
Once you hear the first signs of life of the morning, you begin prepping breakfast, lunches for preschool, and throwing in a load of laundry so it will be finished by time you get back from school drop-off.
In one sweeping motion, you change a diaper, dress the baby, and put them in the car as you run back in to gather your other older children who are still running relays around your living room instead of putting their shoes on.
Once in the car, you have a team morning meeting with your teammates and explain the clear expectations for performance that day.
"Okay guys, today we will listen to our teachers. Gracie, I need you to remember to go potty. Holten, we must only use soft touches with our friends in class…"
You continue this, unload them all and send them off with a kiss.
Score: 6/10 which is better than average and you get bonus points for putting a bra on and brushing your teeth!
Now, It Is Time for the Qualifiers: Playdate Time
Now, playdates are unlike any other routine in this intense sport of mommying. You see, you need to have three things: preparation, intuition, and posture.
When away from the house with the baby, you first need to be prepared for anything to happen. I'm talking blow-outs, spit-ups, gas pain, teething pain- aannyyyttthhiiinnggg. This is key. Without the proper supplies, you can count your playdate as good as over before it has a chance to begin.
Then, there's the intuition.
When placing baby in a new environment, it can be detrimental to your game to be too relaxed. Baby could get into anything. You have to rely on your mommy-sixth sense, your mommy intuition, to know when and where you baby is at all times in this new environment.
Bathroom close by? Already sitting in eye-shot of the door. Stairs? Already asked the host of the playdate to put a gate up. This mommy has got eyes in the back of her head. She can see everything. 
Last, we have posture. Look, you are not at the playdate to hang out with someone else's loud, messy kids. No, you are there for ADULT INTERACTION. You are there to spend time with someone who speaks fluent English and doesn't show themselves on the floor because you cut their sandwich the wrong way. But, you can't relax. So what do you do?
You have posture.
Posture is when the G.O.A.T. mom is seemingly having an adult conversation while simultaneously watching her child out of the corner of her eye. She looks like she is laughing and day drinking wine with her mom friend, but really she is watching to see what her kid just put in his mouth. You would never know it because she has mastered the art of posturing. She is also talented at this when talking with her husband.
Score: 8/10, only because she lost her posture briefly to save her son from climbing up a bookshelf and had to leave her seat, thus breaking the posturing. 
Semi-Finals: After School Pick-Up Line
Okay, we did school drop off and had a playdate. Now it is time for school pick-up.
The G.O.A.T. mom has found that this has been a make or break event for her. Between the baby in need of a nap crying in the backseat most days, to the boiling sun baking her CR-V as the line moves three-feet a minute, this is the place where her training must come into play.
To keep from losing her cool on the car in front of her, the G.O.A.T. mom has already pre-sprayed lavender in her car. She has peaceful music playing and is thinking of the beach trip she took to Cancun five years ago.
This mom has planned to greet the faculty member who brings her kids to the car with a smile, no matter what they may "suggest" to help her do a better job with her kids.
She plans to greet each kid warmly and not become impatient as they climb in, but won't buckle up immediately. She has already planned for that. As they clip in, she tells them they need to quickly buckle up so they can go pick up ice cream.
To claim the highest score yet of 9/10, the G.O.A.T. mom finishes her event successfully, losing only one point because she honked at the car in front of her who wouldn't move quick enough at the stop sign because they were playing on their phone. 
The Finals – Dinner and Bed
The "Greatest of all Time Mom" performed her best this match and is looking to finish well. To save some time and stress on dinner, she picked up pizza on the way home so her kids could eat quickly and go work on homework. She made a deal with them that if they finish their homework quickly, they could go play with the tablets for 15 extra minutes before bed.
This strategy gave her just enough time to finally move the laundry over from that morning to dry so it didn't have to sit in the washer all night and mildew.
As hoped, the kids finish dinner and their homework quickly and move to the tablets. While they play, G.O.A.T. mom gets baby ready for bed and puts him down, breathing a sigh of relief as she closes the door.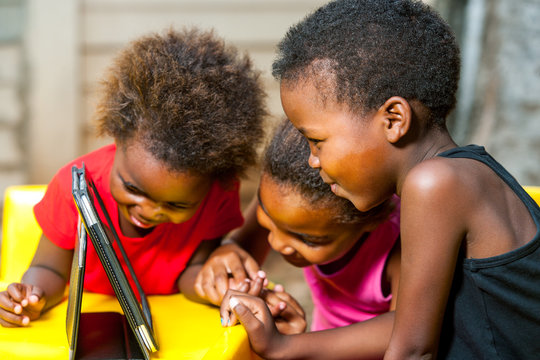 While the kids play on the tablets, the G.O.A.T. mom goes to the bathroom, only to hear "Mom!" as she closes the door. This is a critical moment for this mom. How will she respond? The kids are intruding on her basic human need of using the restroom. Will she cave under the pressure of being needed 24/7 or will she activate the stress management skills performed in her training during the G.O.A.T marriage trials four years prior?
This is the moment. The door to the bathroom is closed. The handle begins to jiggle from little hands on the other side and-
"Guys, leave your mother alone and go play."
The G.O.A.T. mom sighs with relief. G.O.A.T. dad just entered for this last event – a relay!
Mom finishes her business in the restroom, playing for a while on social media while dad handles the kids.
The G.O.A.T mom then asks her G.O.A.T. husband if he would put the older kids to bed tonight. Even though he's tired, he says yes and calls them to go upstairs. This mom then raids the cabinet for her secret stash of cookies, lowers the lights of the living room, and relaxes and plays on her phone while her husband goes upstairs and gymnastics his way through putting the kids to bed.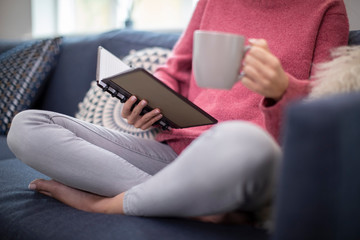 Score: 10/10- the G.O.A.T. mom asked for help when she felt weak and took care of her mental health to allow her to be an G.O.A.T. mom for years to come! 
More Than Just a Satire
At Charleston Moms, we celebrate G.O.A.T. moms from all walks of life and understand motherhood is hard. Even so, no matter how you did today in your own eyes, you ARE a "Greatest of All Time Mom" because you showed up, served your kids, and made sure your needs were met too. Sometimes it means activating dad to help pull the load, even if he does it his way instead of yours. Sometimes it means calling a mom or a best friend to come over and help with the house or babies.
If you are struggling with mental health in connection to the stresses of motherhood, we encourage you to have no fear in asking for help. We need each other and sometimes, we need help from professionals. When you take care of yourself, it will help you take care of them better too. Not all heroes wear capes, and not all G.O.A.T.s wear medals. We are proud of you and all of the hard work you pour into raising your children into the next generation. You are ALL the Greatest of All Time to your families!