Maintaining your health with Type 1 or Type 2 Diabetes can be difficult, especially when you become pregnant. Women who become pregnant and are living with pregestational diabetes are typically considered high-risk, which means special consideration must be in place to keep mom and baby healthy throughout the length of the pregnancy.
Whether you are new to the area and pregnant or in the family-planning stages, finding an expert team in diabetic care and pregnancy is of utmost importance. Thankfully, the clinicians at MUSC Women's Health have the knowledge and, training, to care for these expectant moms as providers for the highest risk cases in the state of South Carolina.
What to Expect: Preconception to Delivery

Preconception – Family Planning:
In this stage, it is important to prepare yourself for your expectant pregnancy. If you or someone you know is diabetic and considering pregnancy, the physicians at MUSC Women's Health recommend a consultation with a specialist in the Maternal-Fetal Medicine Department before becoming pregnant.
This can be done by visiting a MUSC Maternal-Fetal Medicine Specialist (MFM) and identifying any issues needing to be addressed with glycemic control before getting pregnant. MFM's are uniquely qualified to meet with patients for family planning and glycemic control to offer the best chances of a positive pregnancy experience by lowering the pregnancy-related risk associated with diabetes. MUSC MFMs are also able to work with endocrinologists outside of MUSC to accomplish this task. If you do not have an edocronologist, MUSC offers endocinology, diabetes, and metabolic disease care.
Conception – I'm Pregnant with Diabetes
Pregnant mothers with Type 1 or Type 2 Diabetes are at a higher risk for adverse outcomes for mom and baby such as defects, growth issues, preeclampsia and diabetic crises. Below are some steps Dr. Ryan Cuff, MUSC Maternal-Fetal Medicine Doctor, recommends taking once you know you are pregnant.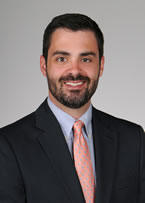 1. If you do not have an obstetrician, go to www.muschealth.org/medical-services/womens to schedule an appointment with an obstetrician. Your obstetrician may make a referral to Maternal-Fetal Medicine for evaluation and consultation regarding the management of diabetes during pregnancy.
2. If you have an endocrinologist, inform them and/or your Primary Care Physician (PCP) that you are pregnant.
3. Your endocrinologist and/or your PCP will assess the current management of your diabetes and create a plan to optimize management for the duration of your pregnancy. Your current medications, insulin regimens, diet, exercise, and more will be reviewed and adjusted as needed. You can also ask if programs at MUSC, such as the Management of Maternal Diabetes Program (MOMs), could be right for you (this program is through internal referral only).
Managing Your High-Risk Pregnancy
Diabetes requires specialized management during pregnancy. It is essential to create a plan and gather a team. During your pregnancy, you will experience multi-disciplinary care which may include working with Maternal-Fetal Medicine, Endocrinology, Nutrition, and Ophthalmology- just to name a few specialties. These experts will help you manage your diabetes and make recommendations to benefit your pregnancy experience.
It is important that pregnant mothers know all of their doctors are on the same page. MUSC Women's Health is nationally recognized for having maternal-fetal medicine specialists and a multi-disciplinary care team who are specially trained in preconception health, medical complications of pregnancy, prenatal diagnosis, and genetics. MUSC also has ultrasound technologists that can follow your baby's development closely throughout your pregnancy.
When you become pregnant, it can feel challenging, or even impossible, to attend appointments with all of the different specialists needed for optimal care. Time is of the essence; care must be delivered in a timely manner, not weeks or months in the future. MUSC Women's Health offers coordinated care for pregnant women with Diabetes from a team of providers – at one time, and under one roof.
As the pregnancy progresses, your doctors will make decisions about how many prenatal appointments are needed throughout each trimester.
Delivery
Moms who choose MUSC Women's Health can expect to deliver at the Pearl Tourville Women's Pavilion at the brand new MUSC Shawn Jenkins Children's Hospital. The integration of a children's hospital and women's pavilion allows for seamless care and the best overall outcomes for mothers and babies, making this facility the safest place to deliver.
Due to COVID-19 precautions, only virtual tours are available at this time. Moms can expect their own labor and delivery room and postpartum recovery room. As of January 2021, laboring moms can have two support persons aged 18 or older with them in delivery (though this may change due to COVID-19 precautions).
Diabetic moms typically have the same hospital stay as normal pregnancies, assuming there are no complications. Many Type 1 diabetic mothers experience normal deliveries and recoveries.
If necessary, MUSC Shawn Jenkins Children's Hospital and Pearl Tourville Women's Pavilion has a Level IV NICU, which is the most advanced and largest in the state. It is only one floor above the women's pavilion. There are also seven couplet care rooms in the NICU (rooms where mom and baby can stay together).
Why MUSC
MUSC's team and facilities are equipped to handle everything from a routine pregnancy to even the most high-risk cases and are committed to serving moms-to-be as individuals. With their state-of-the-art facilities, expert physicians, and experience specifically with diabetic care during pregnancy, no other medical provider can guide you through the intricate needs of this form of high-risk pregnancy like MUSC Women's Health.
For more information or to find an MUSC Women's Health provider near you, click here.